MT-C has released the last version of the FS5193 Appliance Gateway to ETERNUS CS8000 !
Enhancement of the MT-C Customized Operating System
This release introduced the new version of the COS. It's enhances the installation procedure through a menu driven installation. It allows also a multi-partitions installation that give you the possibility to upgrade from an older version to a new one and to be able to come back easily to the older version.
New Web Console
This new version introduces the new Web Console to allows an easy configuration and management of the FS5193 Appliance.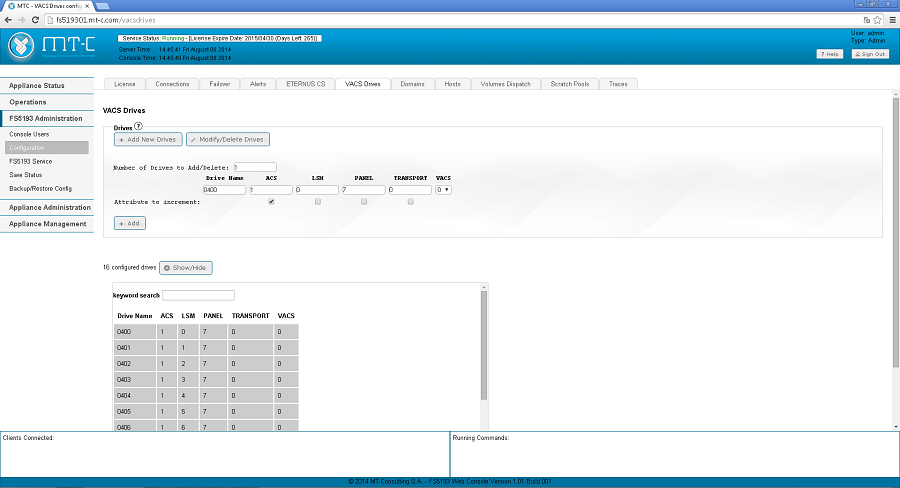 ---
---